Chiropractor
DAVID SIRACUSE, D.C.
I saw the miracle of chiropractic work when I was young, the summer before my senior year of high school. At age 17, I was getting ready for my last year of competitive varsity football. That summer, I was playing with friends and jumped off a 20-foot cliff at Lake Erie into shallow water and severely injured my neck and spine.
My head hit the floor of the lake, and as my body bent behind me, my heels hit the back of my head. Despite a slight loss of consciousness, I rose to the surface of the water and my friends helped me to land.
I quickly went to emergency care, and after running x-rays, they found that I had no fractures or broken bones. I was simply diagnosed with a sprain/strain injury and a slight concussion.
The next morning, however, I woke up with severe neck and upper back pain, and I had to crawl to get out of bed. My parents took me back to the emergency room, and after more x-rays they again reported I had no fractures. I was given pain medication.
The medication hardly released my pain over the next weeks, so I asked my doctor for help. He only increased the pain medication. I knew that couldn't be the answer. And I knew that I wanted to get back on the team before the season got underway.
As time passed, my doctor referred me to an orthopedic surgeon. Unfortunately, I wasn't a candidate for surgery with only soft tissue injury to the spine. But thankfully the surgeon whispered to me, "My father and brother are chiropractors. They may be able to help you." I scheduled a chiropractic exam that day.
After reviewing my x-rays, the chiropractor explained that my injury had hurt my motion and alignment and that spinal adjustments would be able to correct my body. After only two weeks of three chiropractic appointments per week, I was amazed at my healing progress. I continued my chiropractic care and it was only a short amount of time that I could return to football and have a dynamic season.
That is why I am so passionate about the power of chiropractic care. It gave me my life back, so I could live to the fullest. And it can do the same for you.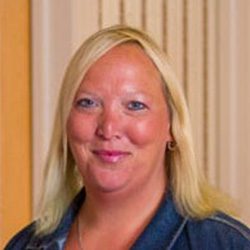 OFFICE HOURS
---
Monday
8:00am - 6:00pm
---
Tuesday
Closed
---
Wednesday
8:00am - 6:00pm
---
Thursday
Closed
---
Friday
Closed
---
Saturday
8:00am - 11:00am
---
Sunday
Closed