Chiropractic Testimonials
Plantar Fasciitis & Back Pain
Meet Ron, Michelle, and their three boys. They are extremely active and part of their routine includes regular chiropractic care.
"Since we've been getting chiropractic care, our whole family's health has been significantly better. My wife doesn't get headaches like she used to and I feel more energetic. The boys don't get sick and have never missed school.
Their attention span has also improved. My advice to other families is to have them get a chiropractic checkup. Why wait until there is a problem before doing something with you and your child's health?"
- The Sembers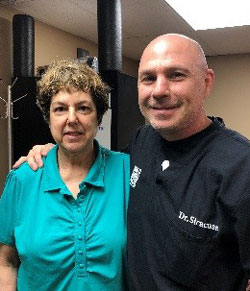 "Chiropractic care is my best healthcare decision ever (almost 10 years ago.) Regular adjustments allow my body to heal itself just as God intended. I am amazed at how good I feel, much better than before I started with Dr. Siracuse. I take no medication, most days I am pain free and seldom have even a cold that lasts more than a day or two. Chiropractic care is true HEALTH CARE."
- Benita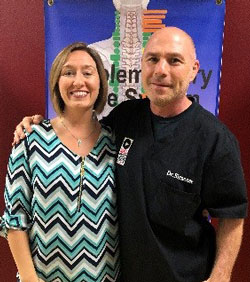 "I said I would NEVER go to a chiropractor! Well, never say never. My decision to come to Dr. Siracuse was the best decision I've ever made. My overall health and wellness is important to me and once he explained how our nerves control everything, it made sense to get adjusted on a regular basis. Dr. Siracuse is knowledgeable, kind, resourceful and professional. I no longer have headaches and have more energy.
I have not been sick or have had any need for pharmaceutical medication. Chiropractic care has made my life healthier. Thanks Dr. Siracuse!"
- Heather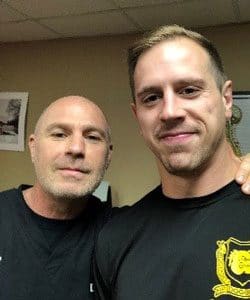 "I have played competitive rugby on a local team for several years. After injuring my back and shoulder, I found that going to a chiropractor not only helps me recover after games, but also helps my performance so I can continue to play at a higher level. Athletes are always looking for ways to improve their performance on the field; chiropractic care is one of the best ways to accomplish this."
- Ryan
OFFICE HOURS
---
Monday
8:00am - 6:00pm
---
Tuesday
Closed
---
Wednesday
8:00am - 6:00pm
---
Thursday
Closed
---
Friday
Closed
---
Saturday
8:00am - 11:00am
---
Sunday
Closed